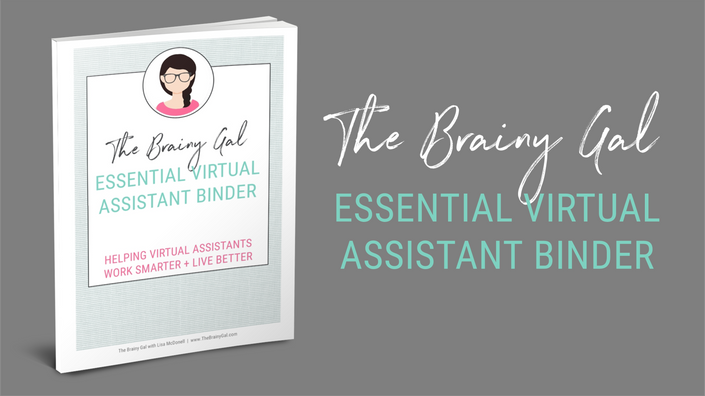 Essential Virtual Assistant Binder
Everything a Virtual Assistant Needs to Plan, Organize and Achieve BIG Goals in Life and Business
The Perfect Planning System for Virtual Assistants!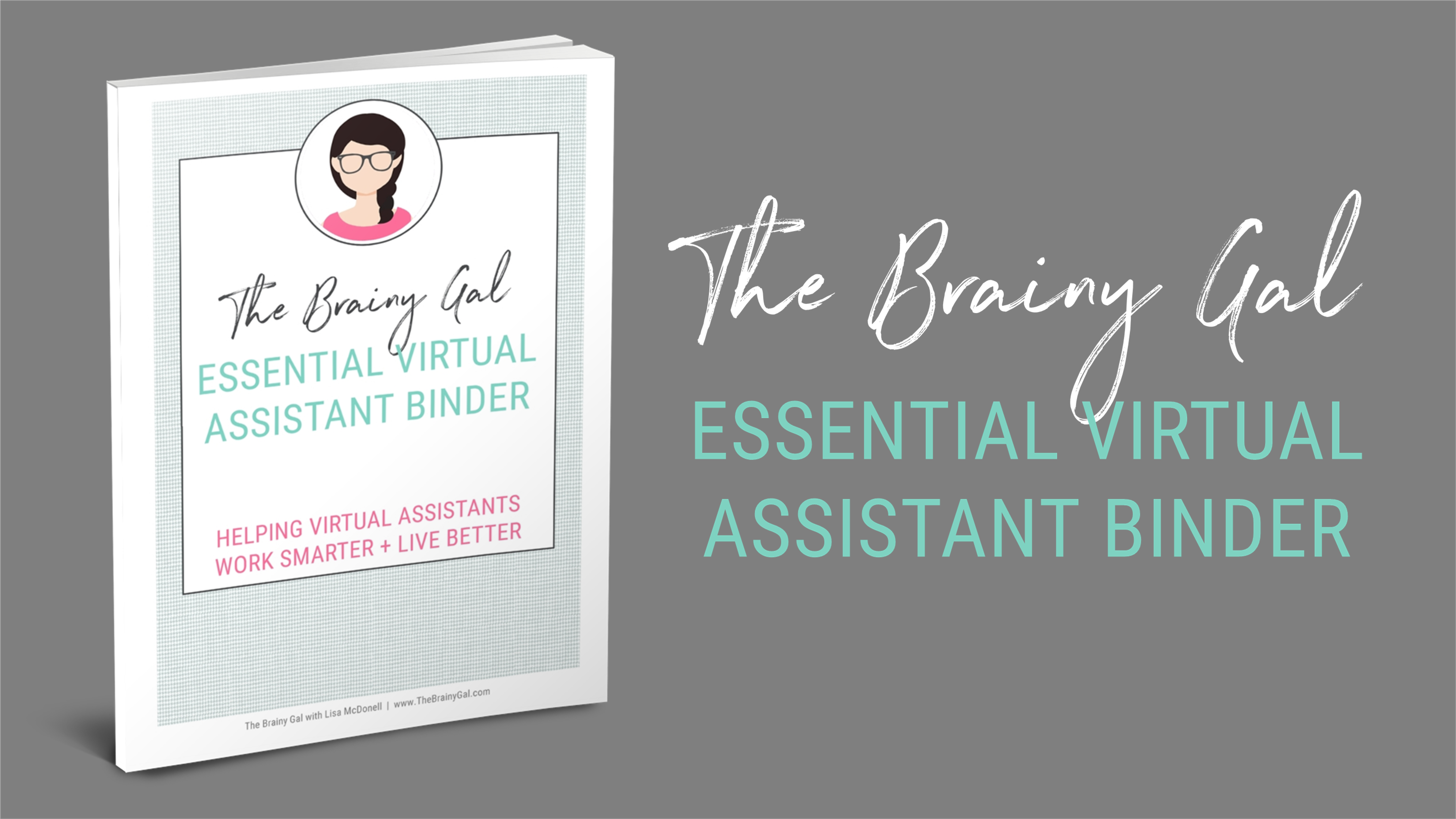 The Essential Virtual Assistant Binder contains over 55 Printable pages designed to help Virtual Assistants get clear on what they want to achieve, set goals, balance their schedules and stay organized in businesses and life.

More than just a planner, The Essential Virtual Assistant Binder allows you to keep everything you want to plan, schedule and track in one handy place. It was created specifically with Virtual Assistants in mind so the binder contains all the tools, lists and trackers you need to define your targets and keep your V.A. biz running smoothly.
Create the Virtual Assistance Business and Life you've always wanted with the Essential Virtual Assistant Binder. Take a sneak peek at some of the pages inside:

Here's What You'll Get
Included with the Essential Virtual Assistant Binder are 56 Individual Printable PDF's INCLUDING:
Essential Virtual Assistant Binder Cover
Brainstorming Goals Worksheet
Yearly Bucket List
Yearly Goal Setting Page
Yearly Planning Calendar
Monthly Goal Setting
12 Full Page Un-Dated Calendars (January-December)
Daily Gratitude Journal
Weekly To-Do List
Weekly Schedule Planner
Full Page Daily Planner
V.A. Client Info Tracker
Brainy Business Idea Tracker
Weekly Habit Tracker
Books to Read Tracker
Courses to Take Tracker
Gift Idea Tracker
Weekly Health Tracker
3 Pages of Basic Website and Social Media Tracking
12 Pages of Monthly Blog Planning (January-December) including ideas for Trending Topics each month
Password Tracker
Blog Post Promotion Tracker
Weekly Meal Planner
Virtual Assistant Business Expense Tracker
Virtual Assistant Business Income Tracker
References Tracker
Virtual Assistant Packages Tracker
Virtual Assistant Services Tracker
Virtual Assistant Business Naming Worksheet
Monthly Weight Loss Measurements Tracker
Additional Notes Pages
Additional Post-It Notes Pages


Created just for Virtual Assistants, this Binder contains everything you need to decide on your goals and schedule the action steps to achieve them. Take your Virtual Assistant Business to the next level with brainstorming worksheets, goal-setting pages, weekly and daily task lists, weekly and daily schedules, business idea tracker, password tracker, V.A. Client information sheets...and much, much more!

Created by Lisa McDonell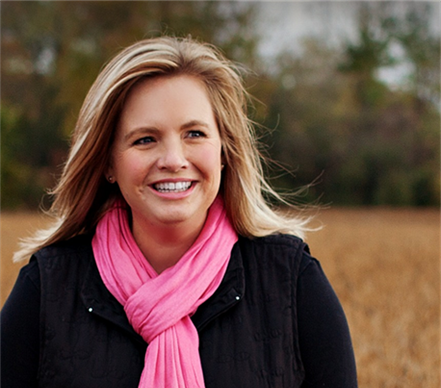 Lisa McDonell has been a successful Virtual Assistant and V.A. Coach and Mentor since 2011. She helps women build their Virtual Assistant businesses, find clients, make money, and inspires them to live a healthier, happier lifestyle. Lisa is mom to a trio of girls, a happy wife and is a self-proclaimed 'Brainy Gal'. You can find her hanging out at www.TheBrainyGal.com
We don't stop with tracking and organizing your Virtual Assistance Business. A great V.A. has to balance a happy, healthy lifestyle to support his or her business! That's why we've added pages to help you determine life goals, meal plan, track your health and weight-loss goals, keep lists of gift, book and course ideas and stay in gratitude!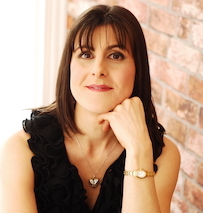 "I like that this is in a DIY printable format, this means that each VA can print the bits they find useful and can customize it for their personal use. The password tracker is a genius idea."
- Tina www.tasktaker.co.uk

Frequently Asked Questions
When will I get my Essential Virtual Assistant Binder Printables?
After purchasing, you will have instant access to download and print the Essential Virtual Assistant Binder PDF. Print it as many times as you like and make copies of the pages you use most often, as many times as you like! Note that this is a printable set of PDF's only. No physical copy of the binder will be sent to you.
What if I am unhappy with my purchase?
Due to the nature of the product (ie: Instant Download or Printables) the purchase of the Essential Virtual Assistant Binder is non-refundable. If for any reason you are unhappy with your purchase, please reach out to us via the Contact Form on our website: www.TheBrainyGal.com and we will do our best to address any issues you are experiencing.
Can I get a physical copy of the Essential Virtual Assistant Binder?
Unfortunately, no. Please note that this is a PDF digital download ONLY. You will not receive a physical copy. Sorry!
How long do I have access to the Essential Virtual Assistant Binder?
How does FOREVER sound? Yep - once you've purchased the Essential Virtual Assistant Binder you will have lifetime access to use - and reuse - it as often as you wish. Print off as many or as few of the pages as you like! Re-print or photocopy the pages you use most often as many times as you want to!
What is the size of the Essential Virtual Assistant Binder?
The PDF digital downloads are 8.5" x 11" each page. Please select this size and portrait view when you are printing your binder pages.
How can I get help with my purchase?
Please shoot us an email at:
[email protected]
if you require additional help with your purchase.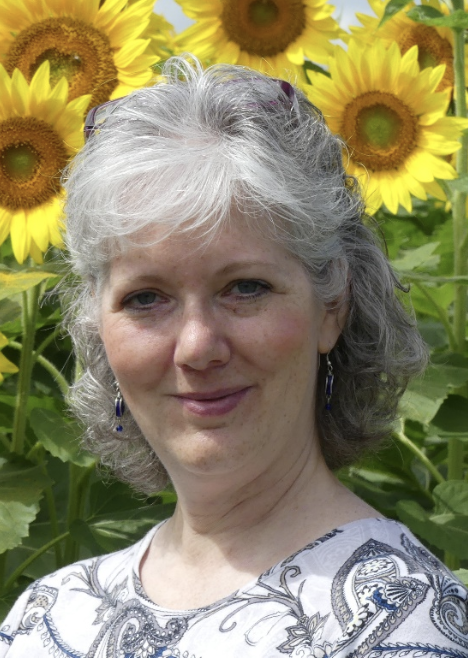 "The DIY resources in The Virtual Assistant Binder save you time because you don't have to create anything. Lisa's done all the work so you can get started using them right away. The Virtual Assistant Binder has many worksheets and checklists to help a business owner get organized, to plan, and to think strategically about business and personal wellness. Two of my favorites are the Gift Ideas and the Weekly Health Tracker. I often give gifts to clients. Having a dedicated sheet in each client folder will keep me from giving the same item twice. When you work with a client for years it's easy to forget what you gave them for a holiday or birthday more than a year ago. The Health Tracker is a great visual reminder to add some healthy habits into my day. It feels good to check off something on the checklist and know I completed some wellness activities.
- Ruth Martin, Maplewood Virtual Assistance, www.MaplewoodVA.com
The Essential Virtual Assistant Binder works with YOU and your unique schedule, needs and ideas. Use the pages to get clear on your personal and business goals. Decide on your next best action steps to upgrade your business and improve your life. Schedule them into your plan and work towards them one day at a time. Keep your life and biz SO organized that even your clients will be impressed!
Ready for more happiness and success in life AND your Virtual Assistant Business?